Hamburger Pastry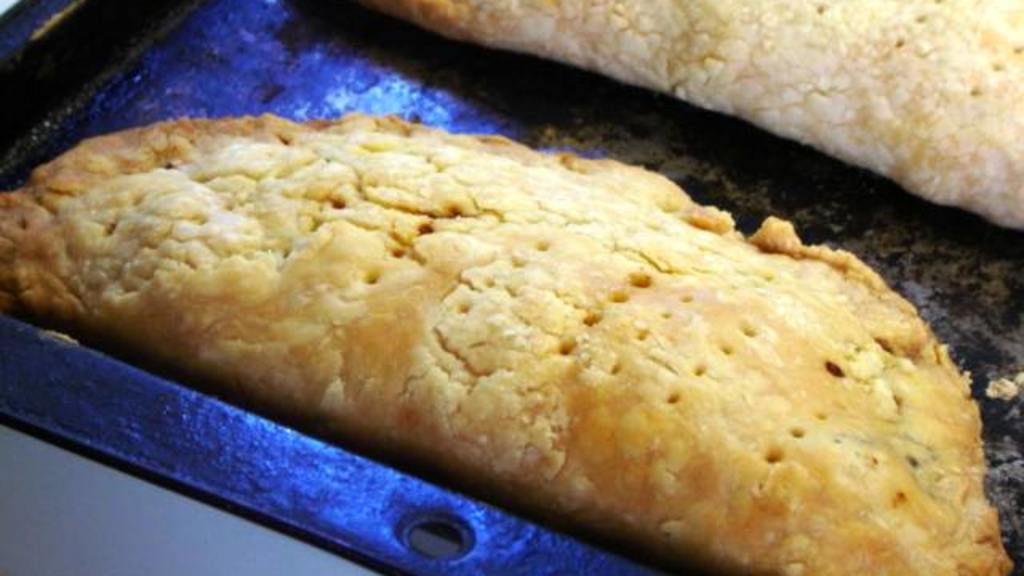 ingredients
1

lb beef, Ground
1⁄4 cup onion, Chopped, 1 sm.

1

(8 ) can canned vegetables, drained

1

cup cheese or 1 cup cheddar cheese, shredded
1⁄4 cup catsup
1⁄2

teaspoon garlic salt

1⁄4 teaspoon pepper

1

tablespoon mustard, Prepared

1

(11 ounce) package pie crust mix
directions
Heat the oven to 375 degrees F.
Cook and stir the meat and onion in a large skillet until the meat is brown.
Drain off the excess fat.
Remove from the heat and stir in the remaining ingredients except the pie crust mix and set aside.
Prepare the pastry as for a 2 crust pie as directed on the package.
Divide the pastry into 8 equal parts.
Roll each part, on a lightly floured surface, into a 7-inch circle.
On half of the circle, spread about 1/4 cup of the meat mixture (packed) to within 1/2-inch of the edge.
Moisten the edge of the pastry with water and fold over the meat mixture, sealing the edges with a fork.
Place on an ungreased baking sheet and prick the tops with the fork.
Bake 30 to 35 minutes.
You can serve these as sandwiches or, if you prefer, place on a plate and top with gravy or sauce.
NOTE: You can substitute 1 cup of your favorite cooked vegetable for the peas or carrots in this recipe.
Join The Conversation
What a great comfort food and very easy to have fun with! I made this for my family and they LOVED it! I made this with ground turkey and lowfat cheese. Since I used the turkey I found it was a tad drier than I would have liked so next time I'll up the ketchup/mustard/and cheese just a hair. Otherwise, the family says, "this is a keeper!"