Fish En Papillote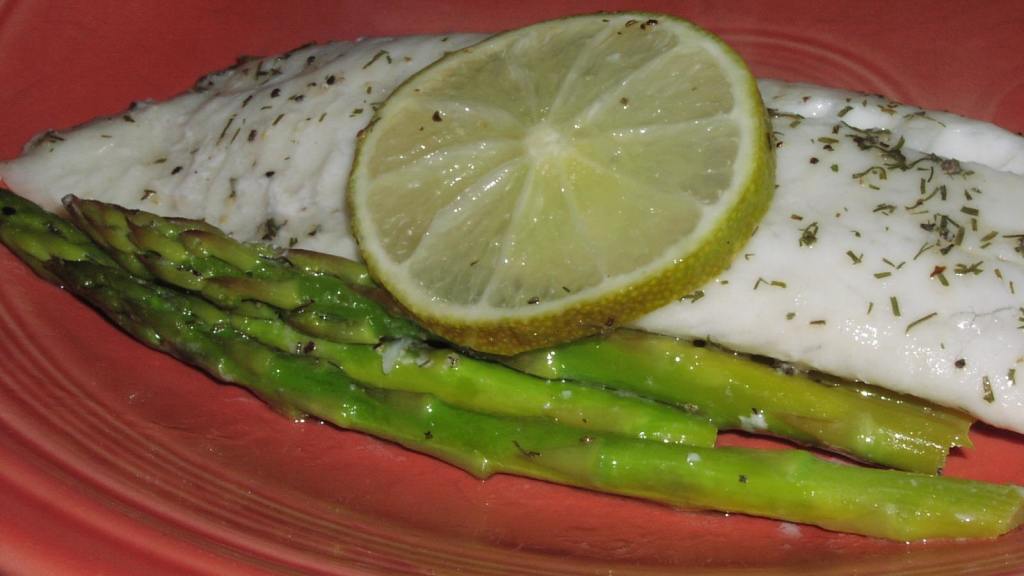 Ready In:

30mins

Ingredients:

11
directions
Preheat the oven to 375 degrees, F.
Fold each square of parchment in half and cut out a heart shape. (You have all done this before—in school when you made Valentine cards.).
Open each heart and brush lightly with extra virgin olive oil or spray with olive oil spray.
Sprinkle both sides of fish with salt and pepper; set aside.
Wash asparagus and break off and discard the woody ends.
Lightly spray olive oil on the asparagus and toss with a pinch of kosher salt and pepper and the lemon zest.
Divide the asparagus in half; put half of the asparagus on each of the hearts, just to one side of the center of each heart.
Put one piece of fish on top of each bundle of asparagus.
Top with one sprig of dill (or half of the dried dill), a slice of lemon and either ½ of the butter or a light drizzle of olive oil.
Splash half the wine on top of each piece of fish.
Now, to wrap up these packets: fold the top of the heart over the fish and asparagus.
At the top end of the heart, away from the point, fold up both edges (top and bottom) and crease well.
Move down about ½ inch and fold up the edges, overlapping your first fold. Continue folding and creasing all around the parchment heart until you get to the point.
Fold and crease the point twice.
You now have successfully wrapped your fish en papillote--yeah!
Place the packets side by side on a baking sheet, making sure the packets aren't touching.
Bake in the center of the oven until the packets are well puffed and the fish is cooked, about 10-12 minutes.
To serve, put a packet on your sweetheart's plate, place in front of her, and with a dramatic flourish and a "watch out for the steam," carefully slice the packet open with a sharp knife.
You watch out, too—the steam will be very hot.
Join The Conversation
What a yummy recipe...I subbed lime for the lemon cuz that's what I had...we loved it so much I will be using lime in the future...I didn't do so well with the paper folding...after I put the messy packets in the oven...I had the "awe ha" moment...my next attempt should show a big improvement...what an easy dish to prepare...I would have given this 6 stars except for the paper struggle...btw the paper won!...thanks for posting it...=)

What a yummy recipe...I subbed lime for the lemon cuz that's what I had...we loved it so much I will be using lime in the future...I didn't do so well with the paper folding...after I put the messy packets in the oven...I had the "awe ha" moment...my next attempt should show a big improvement...what an easy dish to prepare...I would have given this 6 stars except for the paper struggle...btw the paper won!...thanks for posting it...=)