Crock Pot Pulled Pork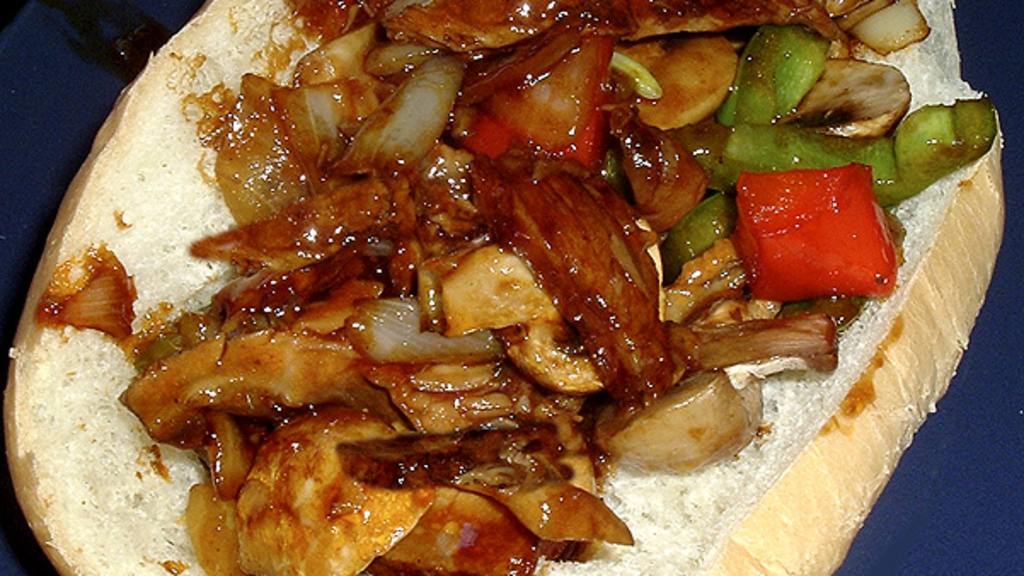 Ready In:

12hrs 25mins

Ingredients:

14
directions
In a frying pan heat the oil over medium heat, add the onions and fry for 8-10 minutes until soft.
Add the garlic, chili powder and pepper and cook for another 2 minutes, constantly stirring.
Now add tomatoes, sugar, Worcestershire, liquid smoke, soy, sage and prunes.
Stir, bring to a boil and simmer for 2 minutes, take off the heat and cool.
Whilst the sauce is cooling add the vinegar( it will leave a less pungent smell in your kitchen).
Leave the sauce until cold, it will become quite thick.
Slash the pork several times with a sharp knife, cover completely with the sauce, place in a bowl, cover and leave in a cool place for 10-12 hours.
When ready to cook place in your crock pot and cook on low for 10 to 12 hours (my crock pot needs the full 12 hours).
Transfer the pork onto a cutting board and pull the meat apart to shreds with two forks.
I then add some of the sauce to it and serve the rest on the side but you can mix the meat up with all the sauce.
If you find the sauce too thick just add some water to it.
Serve over warm buns and I hope you enjoy it!
Join The Conversation
OK, up front, I will admit that I am a BBQ elitist. I have won a couple of awards for my BBQ. And I have always resisted the urge to even attempt BBQ Pulled Pork in a crock pot... until today. And now I know why. Liquid smoke is nothing like the smoke flavor from a nice piece of hickory. And i don't know what to say about this sauce. I'm not trying to be nasty, but it is an easy recipe to follow, and I thought it was pretty bad. Maybe it was the prunes but it had a strange sweetness that I did not enjoy even a little bit. Honestly, I want to give this 2 stars, but I am adding a star for how easy it is to make. Sorry if this sounds harsh, but I just didn't like it. Maybe I am spoiled by all the pork I cook with hickory and apple woods.

 

Please rename this from "Pulled Pork" to "Fall Apart/of the Bone Pork". This was enjoyed by all (what can I do with the excess gravy though?). Used prunes, ground chillie and thyme. Used a 3lb 8oz shoulder with bone in. Initial stage got about 20 hours in the fridge and then 13 hours in the crock pot (could got away with 10 easy) but due to DH working late went into overtime. Served with creamy mashed potatoe and steamed vegetables (brocolli, carrot, pumpkin, beans, auliflour and asparagus. Left overs for DH and DS's lunches and more than likey mine and DM's and well. Thank you Pets"R'Us for one that will be cooked again and again may I say.

 

I know that I wrote a review for thi recipe when I posted the original photos - It is fantastically good. I cut back on the liquid smoke only 1 tsp. I took a pkg out of the freezer and although it is wonderful as is I added some mushrooms, onions & sweet pappers - Excellent - This freezes well! Thanks again Pets