Cream of Cauliflower Soup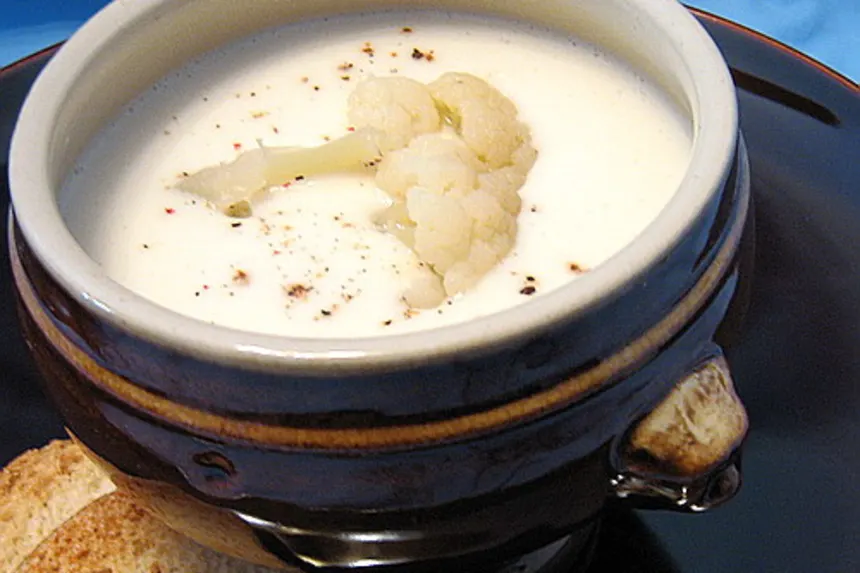 photo by Annacia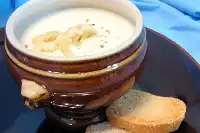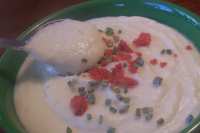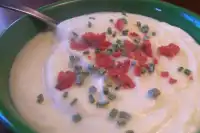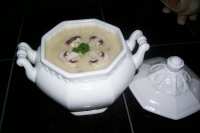 Ready In:

50mins

Ingredients:

8
directions
Chop cauliflower and leeks.
Simmer cauliflower and leeks in broth for 30 minutes.
Blend in blender to desired consistency.
Melt butter in deep skillet and add flour.
Gradually add milk while whisking until thick.
Add all and season to taste.
Reviews
Great recipe! I did make a few changes which greatly enhanced the flavour of this soup. I used fat free half and half in place of the milk. I added 1/2 tsp. dried thyme and 1/2 tsp. dried basil. I added about 1/4 tsp white pepper and a smidgie of msg. This went together so quickly I will be using this recipe often. Thanks for a super recipe.

 

Full of flavor & so filling - a good soup to have for dinner when you're trying to eat on the light side. I used onion, not leeks, and tried to cut down on the butter just a bit. I also threw in one beef cube, which I do with most soups that are chicken broth based. This was a cooking tip from my very wise European grandmother, who has been gone many years, sadly. I used a potato masher, which left some nice chunks of cauliflower.

 

Very enjoy soup. You get a good amount from not a lot of ingredients and the cauliflower flavor is really nice. I used skim milk and that cut the fat content some and as I made a 3 serving amount (but I'll get 4 and maybe 5) I don't think that 1/4 cup of butter split into that many servings is at all horrible. Thank you Axe for a lovely soup that will be great all year round. I think this would be good cold too!

 

Made this soup tonight and it is DELICIOUS. I tweaked it just a bit: I added three tender, finely,diced celery stalks, 3 toes of garlic, and a tsp of yellow curry to the minced onion while it was simmering. Also added 5 sprigs of fresh thyme. Then poured in the chicken broth, added the cauliflower and followed the recipe. Also added a handful of shaved parmesan to the white sauce while whisking. Tasted terrific!