Angela's Chocolate Cream Pie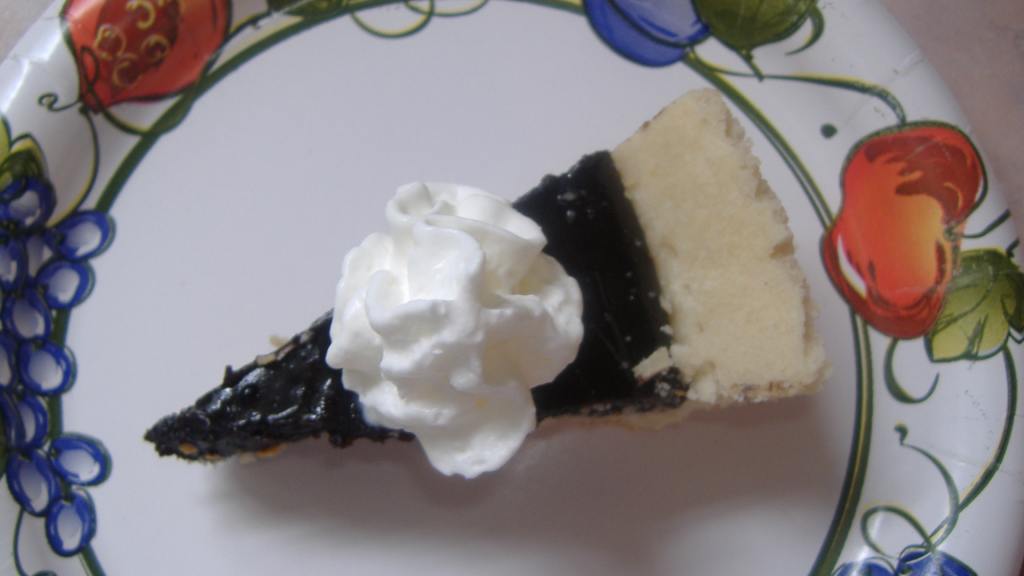 Ready In:

30mins

Ingredients:

10
directions
Combine 1/4 cup sugar, cornstarch, flour, cocoa and salt in small bowl.
Blend well.
Stir in 1/4 cup milk and egg yolks.
In a saucepan, combine remaining 3/4 cup sugar and remaining 2 cups milk; place over medium heat and gradually bring to a boil.
Remove from heat.
Stir 1 cup hot milk mixture into the cocoa mixture, then return to saucepan.
Bring to a boil over medium-high heat, stirring constantly.
Let mixture boil for 5 minutes while continuing to stir.
Remove from heat and stir in butter and vanilla.
Pour into pie shell and let chill 2-3 hours before serving.
Top each slice with a dollop of Cool Whip when serving.
Join The Conversation
Sorry to say, I was not impressed with this pie filling. I had expected something rich and chocolatey, but instead, the bland flavor left me disappointed and wishing I had doubled the cocoa or stirred in some bittersweet chocolate at the end. For those of you who don't make a stirred custard very often, just keep the heat to medium to medium-high, and mix the finished treat in your stand mixer for a few minutes to cool it down...this is the best time to add the butter and vanilla. Anyway, I found the chocolate flavor sorely lacking, so will not make again. Sorry.

 

I haven't made this for awhile, however my Mom found the recipe during Thanksgiving 2006. It is such an awesome chocolate cream pie!! I LOVE IT!! All my siblings & hubby downed it fast. I've made it since then, and have always loved it. It even works good as just a pudding. I normally put homemade whipped cream on top, however coolwhip works great too! Thanks for such a yummy chocolate cream pie recipe! Oh one more thing, the other nice thing about this recipe is everything is normally on hand in my house.. You don't have to run to the store for any of the ingredients.. *Unless dear hubby has downed all the milk... Thanks again!

 

I thought this pie was very easy to make. I did have a somewhat painful experience because I was working on an electric stove (which doesn't regulate heat very well and which I hate) so I got a nasty burn on my thumb from the popping pudding. Unfortunately the thing about pudding is it really sticks! Anyway this was very tastey and beautiful. I think next time I may add a little bit of instant coffee powder just to bring out the chocolate flavor more. Thanks!