13 Touchdown Treats
Get your team excited for this year's bowl game with one of these fun football-shaped sweets.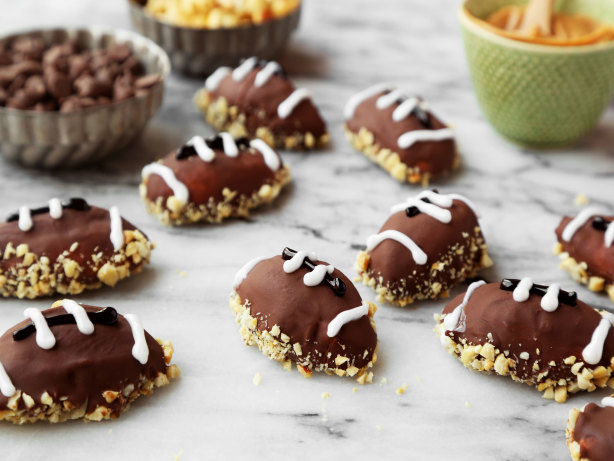 "The kids loved these, more than the football game, I think! The grownups thought they were very tasty too!"
-aeht206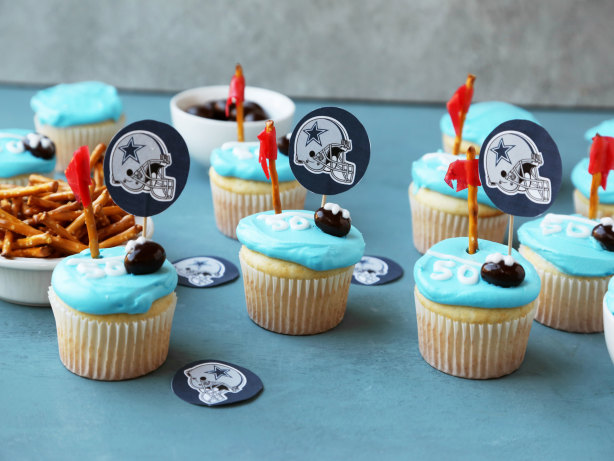 "This was a great way to color cupcakes to reflect your team's colors. My friends all loved them and all asked how I'd done it!"
-aeht206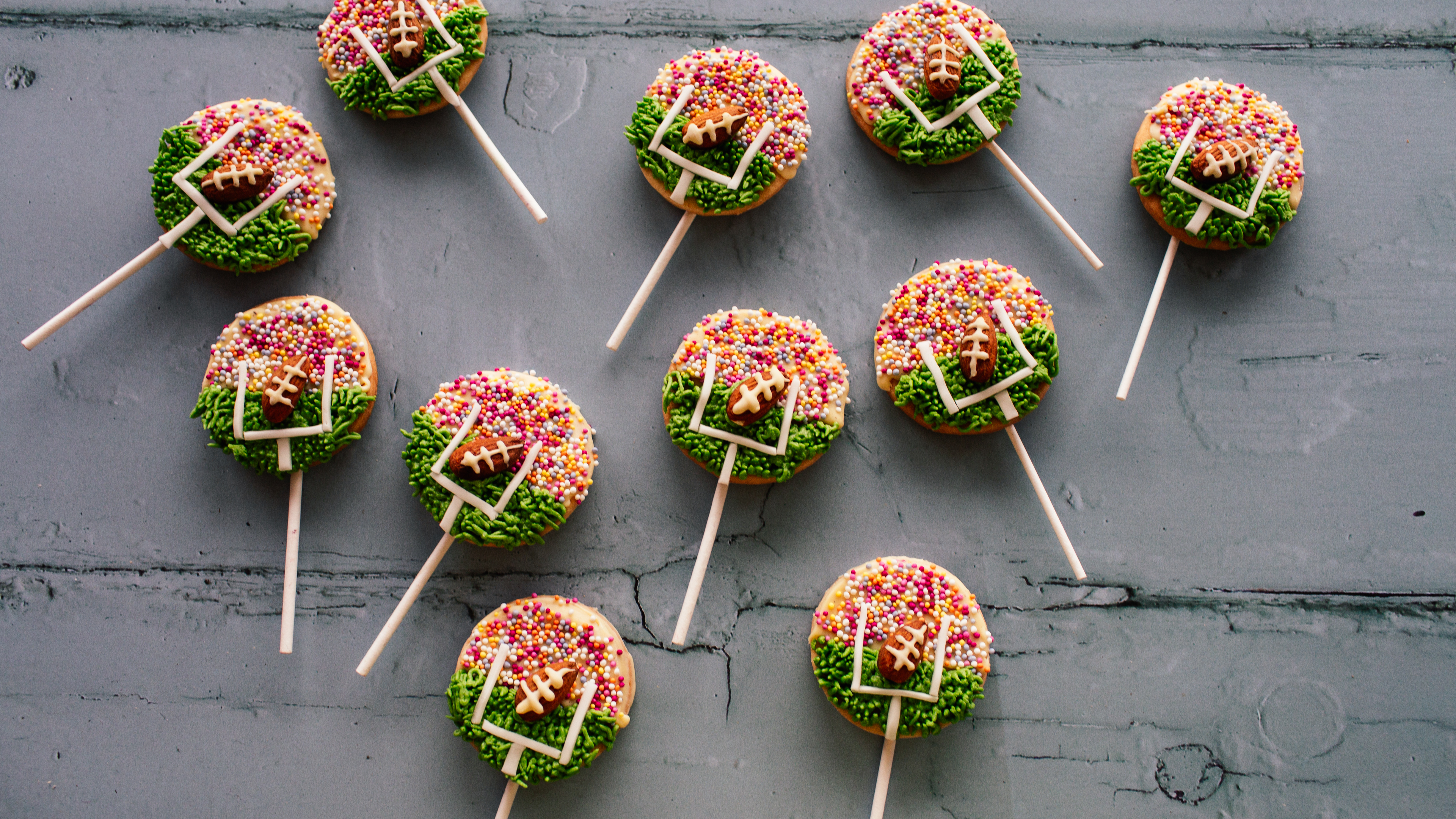 Score the game-winner at your next tailgating party with these sugar cookies, which are coated in colorful, football-themed sprinkles and frosting.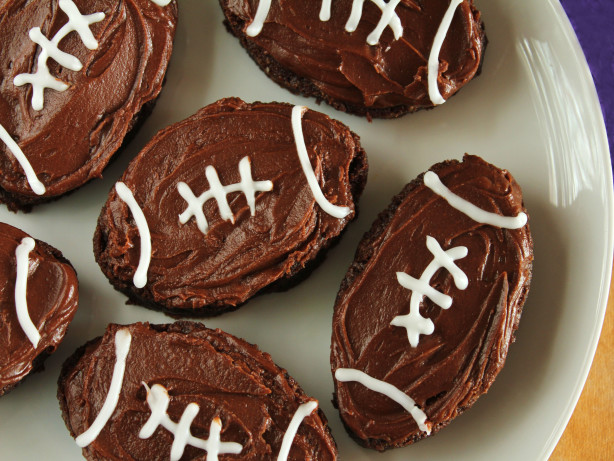 "These are easy to make and look great too! I bent a round metal biscuit cutter to look like a football. When I was done, I just bent it back to being round!"
-Delicious as it Looks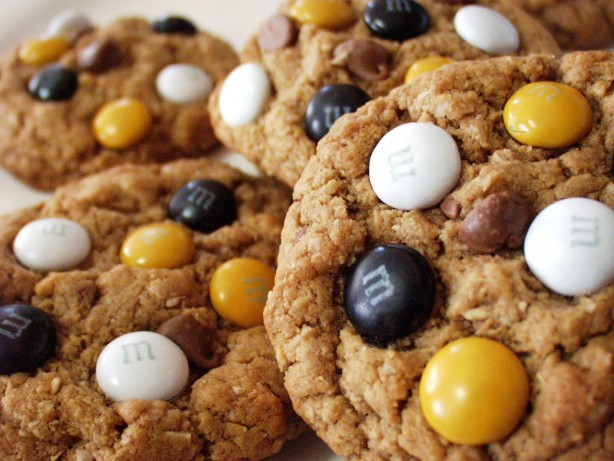 "This is a recipe I will remember for almost any party celebration or special occasion, because they can easily be customized."
-NorthwestGal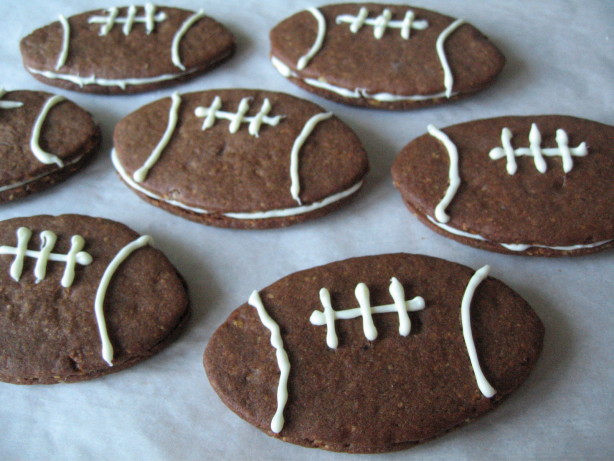 "These were so fun! The kids especially loved them."
-Chef #1154974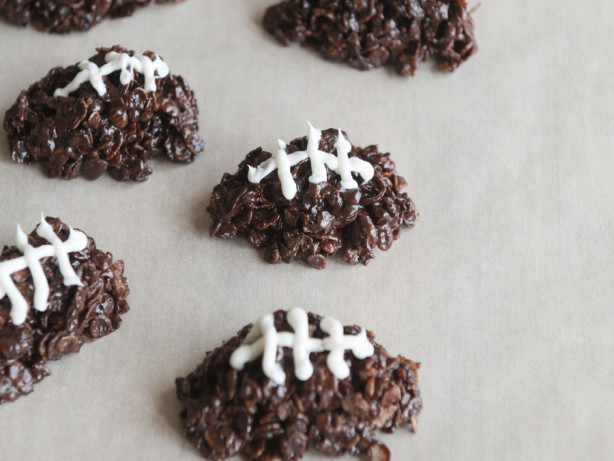 "These are absolutely adorable. They were a big hit with the kids (and the moms) at the football tailgate last night. I love that they require no baking and are super fast!"
-Meredith .F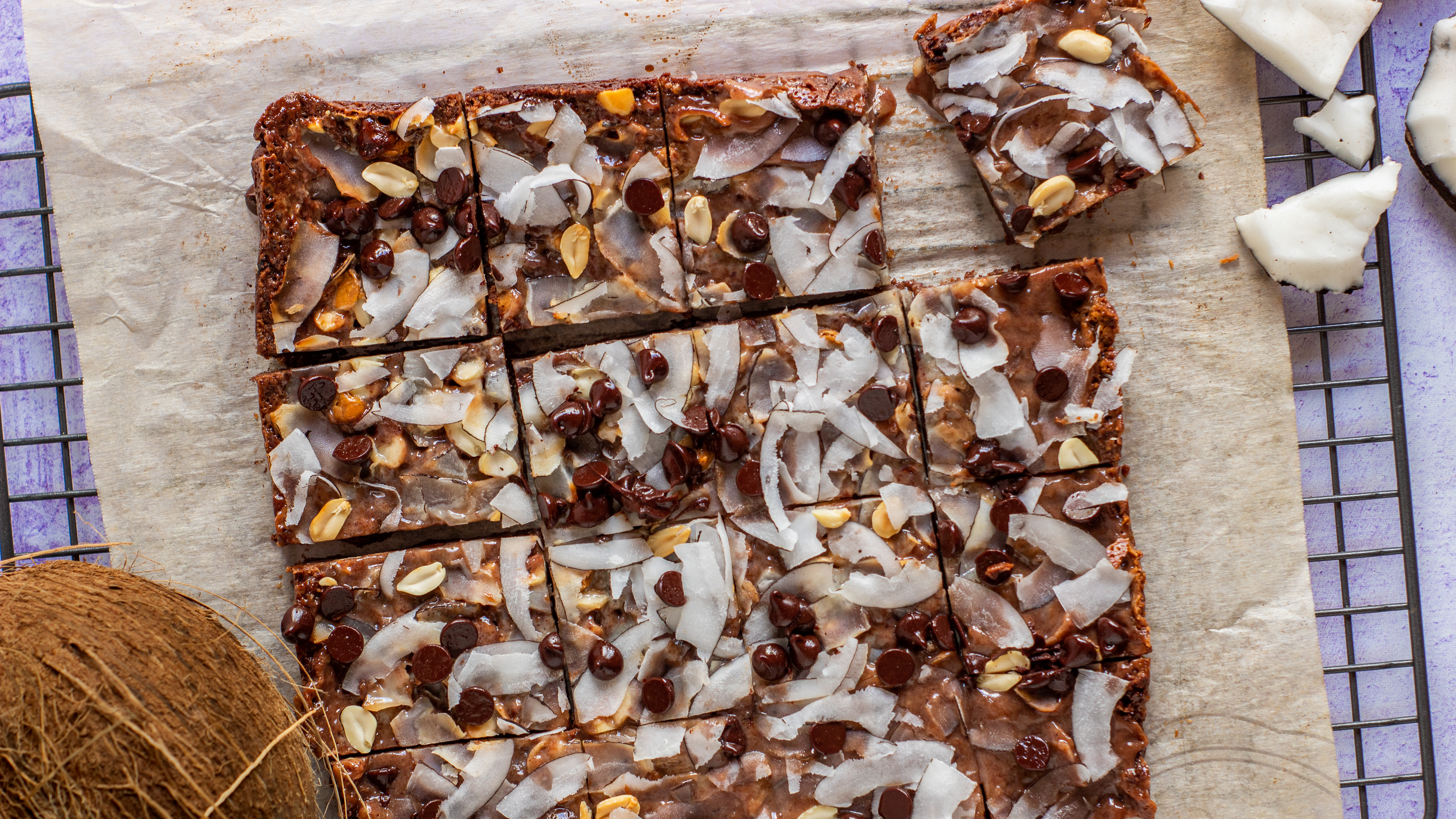 "I made these for Super Bowl Sunday and they were amazing. They were all gone by halftime!"
-ChOw_TiMe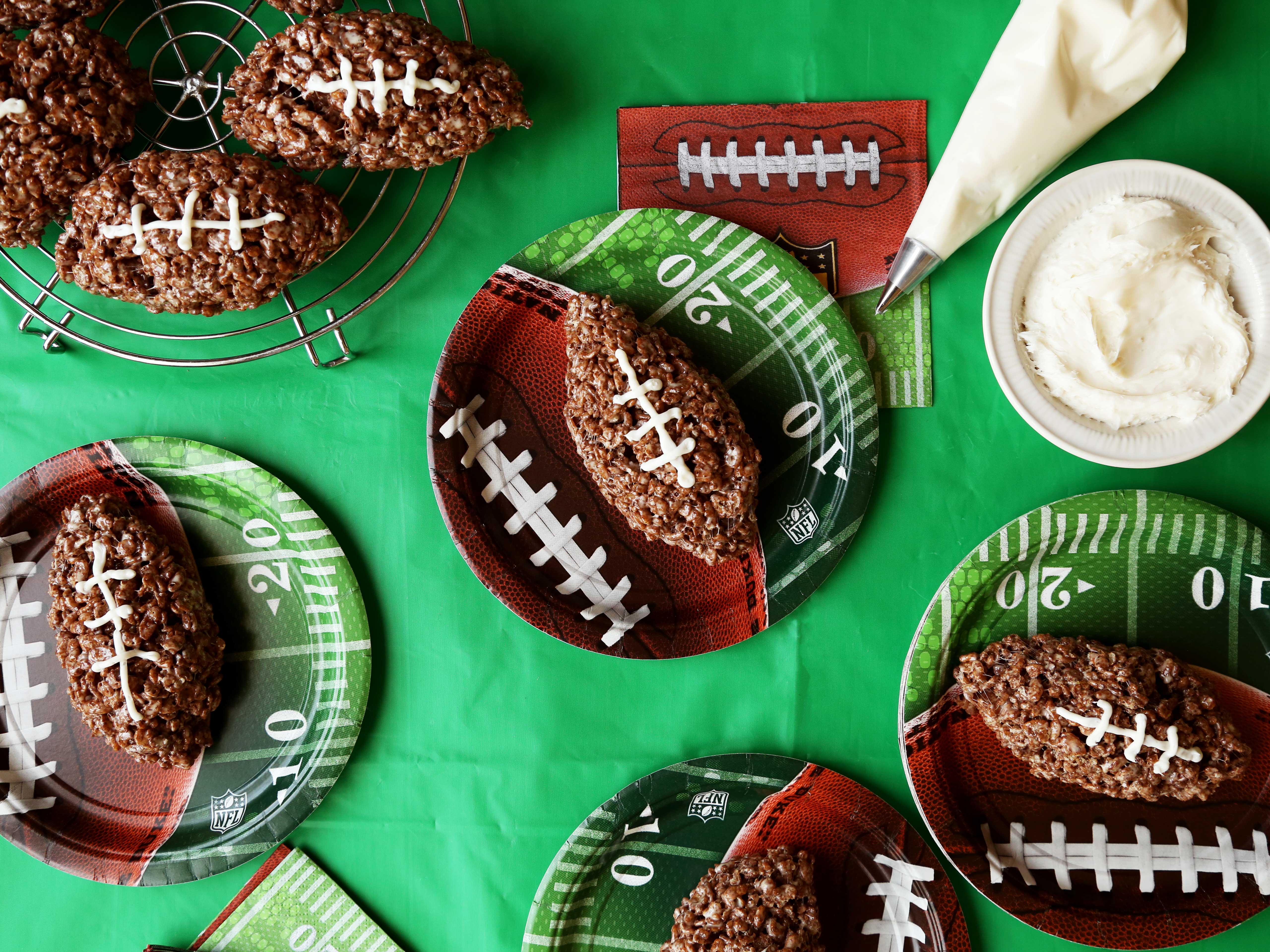 "I brought these to a Super Bowl party and they were a hit. I'd definitely make these again!"
-diane1515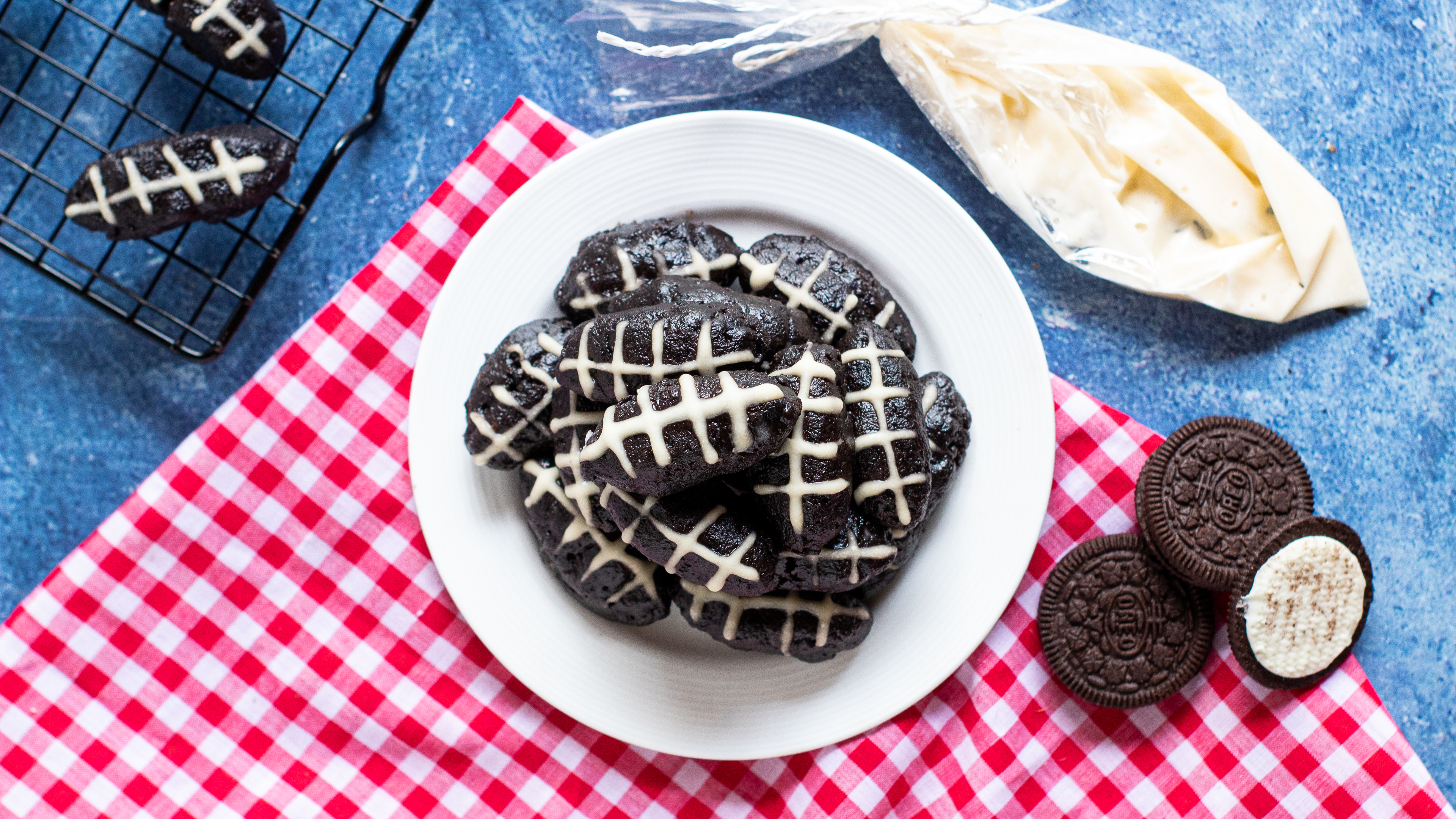 "These won't save your diet but they are pretty decadent and tasty for three ingredients! They're a guaranteed crowd pleaser."
-LJeffTheChef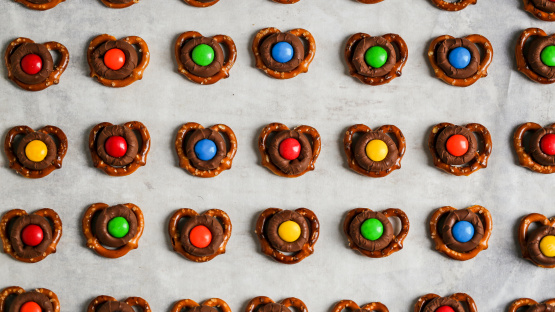 Simple, salty-sweet treats that can be made for game day, but also for any other special occasion of the year!