Zuppa Di Gamberi (My Shrimp Soup)
jrusk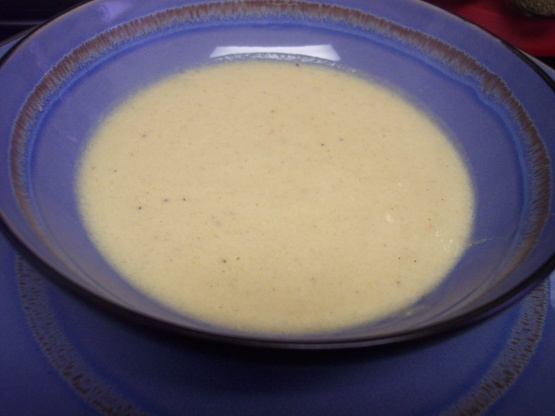 This is simply delicious and smells so good. I've changed the original recipe enough to make this one my own by now. I'm not always able to find Fish Stock so I use Vegetable Stock. I add a lot of Old Bay for extra seasoning but that's because I think Old Bay makes everything better. I'm not putting a measurement down for it because I add it to taste.

What a delicious soup! I love shrimp and this one looked so good with the shrimp. Even my DH who doesn't care for seafood loved it, so I was thrilled! I actually used chicken stock for mine and it worked out just fine. I will be making this again, you can count on that! Thanks!
In a large pot, sautee onion and garlic in olive oil until soft.
Add half of the shrimp, in a blender along with the egg yolks, cream, white wine and fish stock. Add the onions and garlic and puree all.
Add the mixture back to the pot and heat on low while stirring until the mixture thickens.
Add old bay to taste.
Add the other half of shrimp and heat until cooked through. (Can also cook these in the oven for a few mintues then add to the soup when cooked.).
Season again to taste.