Zucchini & Summer Squash Skillet
PaulaG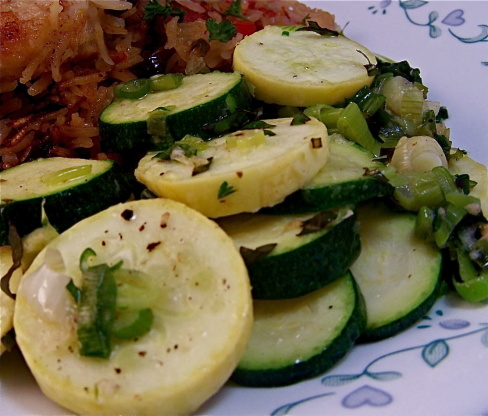 This is a quick, flavorful side dish that is sure to please. I like to cook this in the summer when fresh zucchini and summer (yellow) squash are abundant. If you would like a stronger onion flavor, substitute 1/2 cup of sliced onions for the scallions--or use both!
In a large skillet over medium heat, melt butter.
Sauté garlic and scallion until garlic is tender but not browned.
Loosely scatter zucchini and summer squash into skillet. Stir in basil, pepper and salt and cover skillet.
Cook for 8-10 minutes, stirring occasionally until zucchini/squash slices are tender.