CarolAT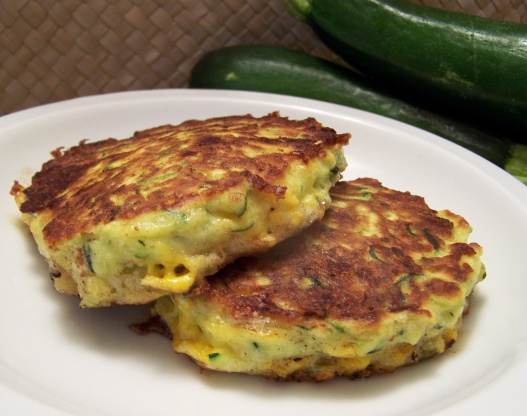 This is wonderful. The two of us ate the whole batch.

The recipe I have replaces the 1/4 cup of cheddar chese with 1/4 cup of parmesan cheese. I also add garlic powder. Very yummy!
Stir together dry ingredients.
Stir in beaten eggs until moist.
Fold in zucchini.
Melt oleo in skillet over medium heat.
Use 2 Tablespoons mix for each round. Fry 2-3 minutes on each side until golden brown.
Adding 1/2 cup grated carrot makes it even more delicious.
This is optional too, but I added grated onions and hot peppers to my mix.