Zucchini,corn and Coriander Fritters
Jubes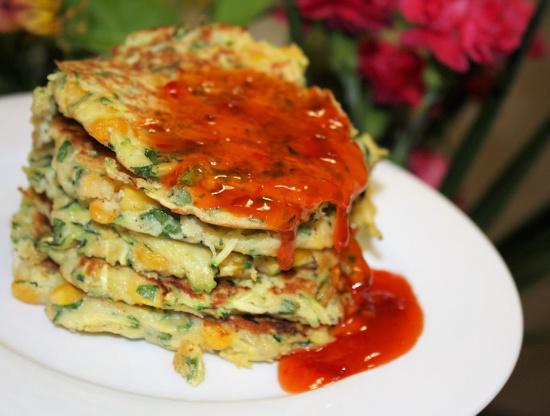 These little fritters are great cooked on the barbecue hotplate or in a pan...a cunning way of also sneaking some veggies into unsuspecting little ones! NB. if you use low fat ricotta, you will need to use a little extra flour to the mixture, as it's a little more liquid than regular ricotta.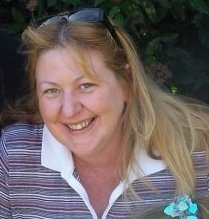 Top Review by Jubes
These were an easy fritter to make and perfect partnered with sweet chilli sauce. I think some finely chopped chilli could be good added to the fritter too. Served with a salad on the side for an easy dinner. ENjoyed by both of my daughters too. Photo also to be posted
Heat the barbecue hotplate/pan to medium.
Put the corn,coriander,zucchini,ricotta,eggs and flour into a large bowl,stir to combine,then season well.
Spray the hotplate/pan with oil. Add two tbsp of the mixture and cook for two minutes on each side or until just cooked.
Cook in batches, then stack then up and drizzle with sweet chilli sauce.