Dawnab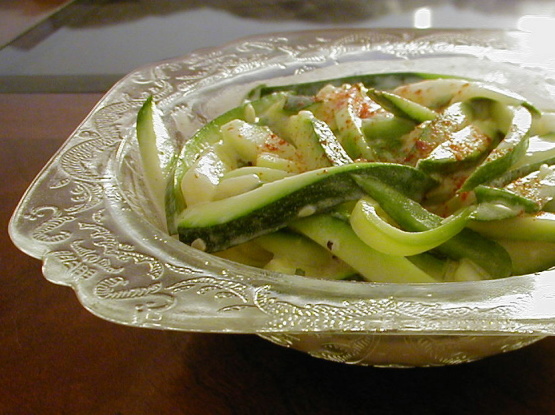 A south beach friendly way to use any extra your garden is giving, try to pick them when they are less than 3 inches in diameter. Use lo-fat sour cream for phase one, but it tastes good no diet at all!

Top Review by Jezski
Five stars? Oh no, that's not nearly enough. Ten? More? I can't describe how good this is. My zukes were somewhat larger than the ideal, more like 6-8". But.....more than delicious Thank you, thank you, Dawnab. This is without a doubt one of the BEST recipes I ever got from Zaar. And my dinner companions agree. Thanks again..... Janet
Slice zucchini into evenly sized spaghetti like strips.
saute in olive oil till tender.
Add cheese and sour cream, heat till warmed through, garnish as desired.