Being Southern, when company drops in, you find yourself saying, "Can I get you something to drink?" or "Would you like a snack?" Entertaining is just second nature. I came up with this one day when some neighbors dropped by and I didn't have anything "special" made up, but had a bottle of juice in the frige. We were very pleasantly surprised how well this turned out.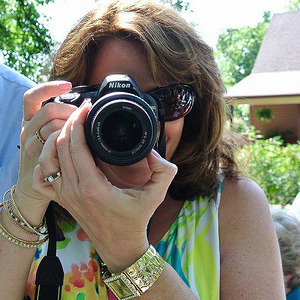 I really enjoyed this combination because it was the perfect balance of tart and sweet. Very refreshing! I served it to the girls at my daughter's sleepover and they were thrilled with their "fancy drinks". They had no clue as to how easy they were to make! Prepared for the Photo Forum event: Everyone is Making the Same Thing Challenge #2 July '09
2 2⁄3 cups cranberry-raspberry juice (I use the Splenda sweetened light version)

1

cup diet lemon-lime soda

4

cherries
Combine first 3 ingredients.
Add ice if desired.
Top each glass with whipped cream and cherry.