You'll Never Go Back to Store Bought' English Eccles Cakes
robd16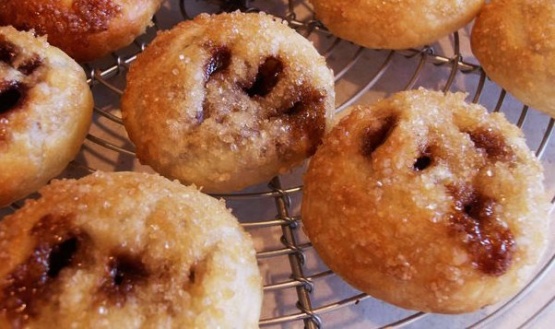 What a simple and beautiful recipe, I couldn't believe how good these were the first time I made them, a shop bought eccles cake just never quite will live up to expectation evermore! Even when I used to despise currants and sultanas oddly enough I still loved eccles cakes. These are so easy, you'll wonder why you never thought of it yourself. . . .
Preheat the oven to 200C/425°F.
Cut the pastry into rounds approx 4 inches in diameter.
Cream the butter and sugar together, add the currants, lemon zest and spices.
Add spoonfuls of the mixture to the centre of each pastry round.
Gather the edges of each round to form a sealed ball, and with the smooth side uppermost, flatten onto a greased baking sheet.
Cut 2 slits in the top of each cake with a sharp knife, brush with water (not milk or egg) and dust with caster sugar.
Bake until golden brown for approx 20 minutes.
Allow to cool for around 20 minutes before serving whilst still warm-ish or wait until completely cooled.
To die for!