jenne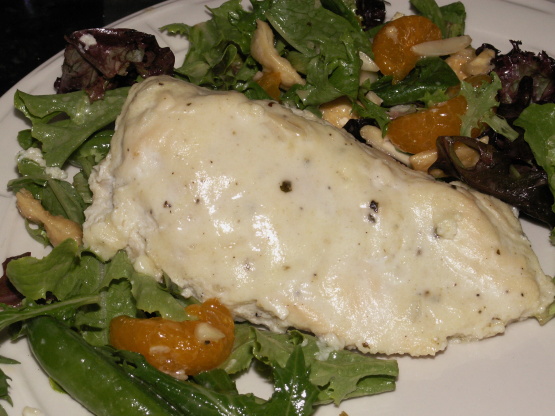 This is the most tender grilled chicken you'll ever have. The live cultures contained in the yogurt break down the proteins and leave it juicy and tender.

I used Steve's method to cook chicken that I was then going to use in my chicken salad recipe because I wanted it to be really tender ... and this really works! (I also enjoyed his "Cook's Illustrated" style of explaining just why the chicken turns out so moist - I'm a sucker for a scientific explanation on these things.) Great method, Steve! I knew there had to be a reason for yogurt's existence, other than it makes me feel guilty that it's so healthy yet I don't really like it on its own ... LOL!
In a small bowl combine all ingredients except chicken-- adjust seasoning to taste (but don't get it too salty), place in a 1 gal zip-lock bag with the chicken.
Toss to coat chicken Marinate for 48 hrs, turning over a couple times each day.
Grill chicken on a clean, lightly greased grill over medium heat for 5 min a side, or until done.
Remove from heat and let it set in a covered bowl for 5-10 minutes before serving.
Can also be done under a broiler on a rack.