Yellow Tomato Pasta Sauce
Catnip46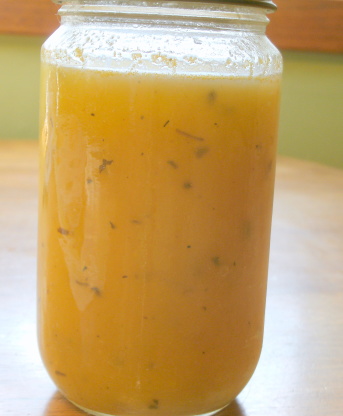 This pasta sauce is sweet and simple. Very delicious and easy to make; especially if you are limited on time. You can cook it for just ten minutes or let it simmer for an hour. The longer it cooks; the better it tastes. Very few ingredients also make this a winner. Recipe can easily be doubled and frozen for later too. Ingredient amounts should be adjusted to your preferences.

I've made this recipe twice and liked it, but would have appreciated a little more information about the amount of yellow tomatoes. Since they come in so many different sizes - and shapes - it would be nice to specify the weight or something that helps me gauge the quantities of the other ingredients. The first time, instead of red pepper flakes, I added a small amount of aleppo, a wonderful spice combination of crushed red chiles that comes from Syria - available from Savory Spice. This spice gave it a bit more taste and interest The second time, I had more ripe tomatoes from my garden and, unfortunately put in a little too much aleppo and it seemed overpowering. I froze the batch and when the last green ones I've brought in before next week's frost turn yellow, I'll make another batch without the aleppo and then combine it with what I have in the freezer. STILL, I would love to get some advice about the quantity of the yellow tomatoes. Anyone there??!
heat olive oil and all spices and basil in saute pan.
cut up tomatoes; any size is fine.
simmer on low for an hour.
tomatoes will start to break down.
stir and press them while they cook.
Cook for about ten minutes if you are pressed for time or an hour for full flavor.
pour or toss over pasta.
top with good quality shaved italian cheese.