Ww Creamy Mashed Cauliflower - Low Carb!
Kat98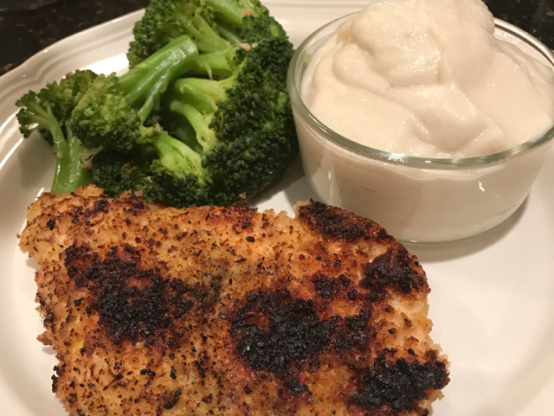 This came from a Hellmann's Mayonnaise ad in the paper. I thought I was eating mashed potatoes!

Fast, easy and delicious. Mashed cauliflower has grown very popular recently and this is yet another delicious was to serve it. This version really showcases the flavor of the cauliflower itself. I used a 1 pound bag of frozen cauliflower instead of fresh.
Steam cauliflower and garlic for 15 minutes or until tender, drain well.
Blend or food process together the cauliflower, garlic, mayo and salt until creamy.
Serve.