Whole Wheat Molasses Bread (bread Machine)
Nuit7048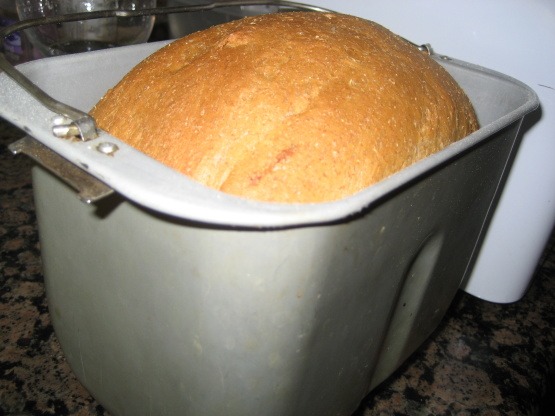 This is a delicious hearty loaf, perfect for cinnamon toast.

I did this on my dough cycle in my bread machine and then baked it in my oven. If you do it this way and with almost 4 cups of flour, make sure you put it in a bigger loaf pan. This is a wonderful, slightly sweet wheat bread and I have to agree with PinkPanther, it did rise very quickly for a wheat bread.
Add ingredients to bread machine pan in order suggested by manufacturer.
Use light setting, no timer.