diner524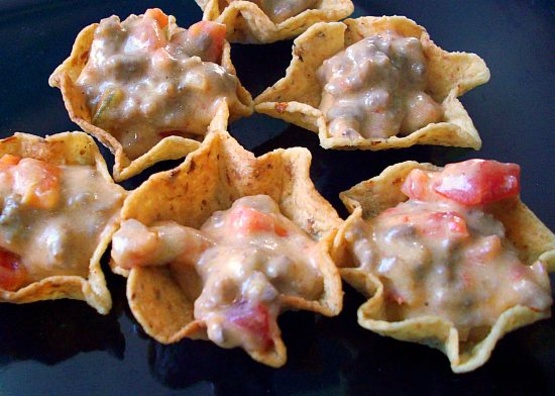 a great appetizer served with tortilla chips.

Top Review by Skooch
I made this EXACTLY as written and ended up with soup! The directions didn't say to drain the tomatoes, so I didn't. I did drain the ground beef. My first instinct was there was not enough meat to accomodate that much liquid and cheese. Should have listened! I don't know what I did wrong, but had to put it through a colander to get it semi-workable. The taste was good, but consistency was way off for a dip! If only it had turned out like the photo that diner524 posted, I would have been a happy camper (which is the reason I made as directed) however, I was not!
Brown ground beef, and cook on low heat for 10 minutes breaking up large chunks.
Transfer to slow cooker.
Add remaining ingredients and stir well.
Cover and cook on low for 1 hour, stir to mix well.
Serve with tortilla chips.