Elmotoo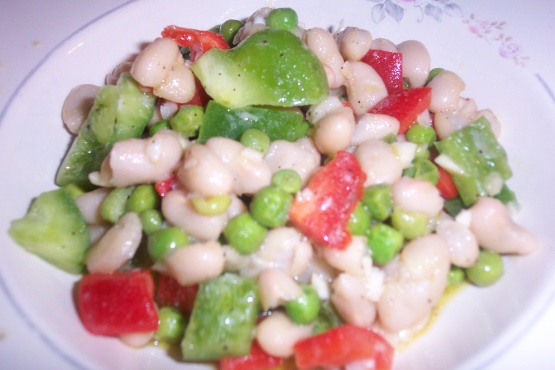 Pretty, easy to make and it's a taste sensation! Serve in pita bread or as a side dish. This makes a great potluck dish.
Rinse and drain beans. Pour the beans into a medium bowl then add the vegetables and stir.
In blender, blend together garlic and remaining ingredients, then pour into vegetable mixture.
Stir well and allow to marinate in the refrigerator for at least one hour.