GaylaJ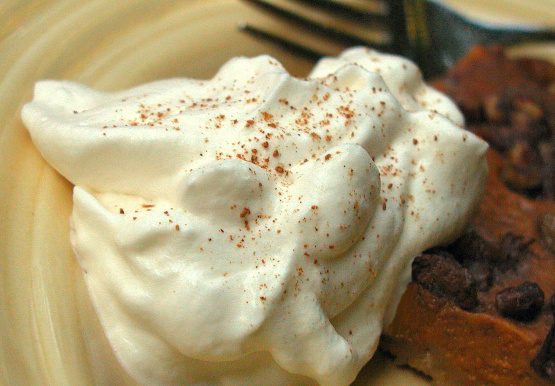 the addition of light corn syrup to the cream helps stabilize it so the whipped cream does not go flat and stays nice and perky for a couple of days.. older cream, (check the date) whips better than fresh and the bowl and the beaters should be well chilled..

Top Review by GaylaJ
Good whipped cream, but I'm not sure the corn syrup did it's job. It seemed it may have settled at the bottom of the bowl and not been fully incorporated in the cream. I use the whisk attachment on my KitchenAid mixer to whip cream, and it whips it very quickly. I think I may try it again adding the corn syrup while the mixer is running. Thanks for posting the recipe!
in a mixer bowl, combine all the ingredients and whip until the cream is stiff and well defined peaks form.
don't walk away and leave the mixer on -- though -- the mixture can turn into butter in a matter of seconds.