KateL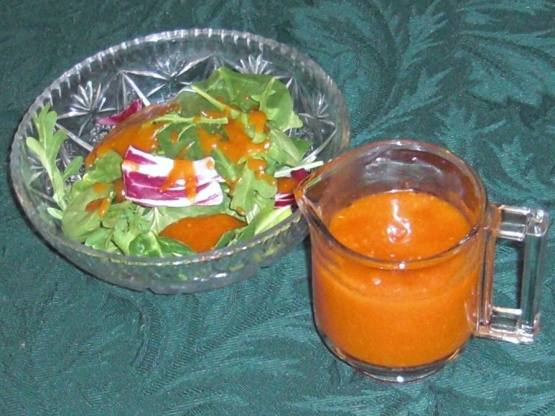 This is a copycat recipe of the Western brand dressing. It's better than the store brand and has no high fructose corn syrup in it. Note that it makes a quart, so you could cut it in half if needed.

This is a wonderful recipe! Since changing to a "real food" diet a while back, salad dressings have been difficult for me, since I'm avoiding soy as much as possible and most commercial dressings are mainly soybean oil. I was a little unsure of how the sucanat would make it taste, but it was fantastic! The only changes I made were to use melted coconut oil (all I had on hand) and a pinch of dry mustard (for 1/4 recipe). It's really close to Western, which is my favorite dressing ever, and I love that I can make it with healthy ingredients. Taco Salad was saved tonight, THANK YOU!!
Mix all ingredients in blender until smooth. Makes about 4 cups.