Boomette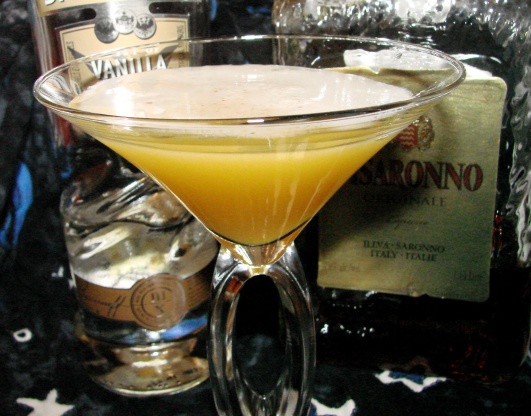 Variation on a theme... there are a couple others posted on the site, this is the one that has knocked my socks off!

Definitely an after dinner drink. Hubby says 4 to 4-1/2. Hes a Russian-judge type (I've said this before). Very sweet. But it is yummy enough we made a 2nd--OK? It is sweet, it is fruity, it is like cake. Next time we want to put a splash of champagne, just to see ......Enjoy~!
1⁄4 cup vanilla vodka (stoli vanilla is nice)
1⁄4 cup Amaretto

1

ounce pineapple juice

1

ounce orange juice
ice
Pour all ingredients into a shaker over ice. (orange juice and pineapple juice are just a splash each).
Shake well.
Strain into a well chilled martini glass.
Enjoy! (no smashing into your partners face!).