Pixie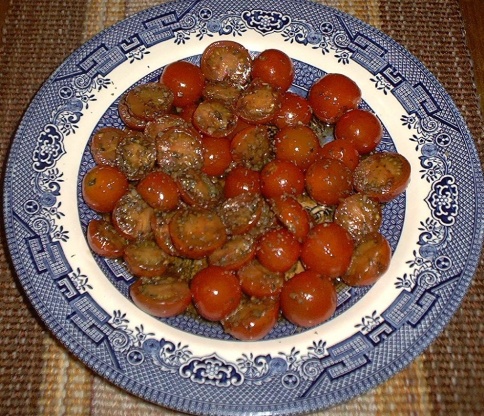 These tomatoes are very easy to make and go especially nicely with steaks, chops and roasts.I think I found it in an old Gourmet magazine.

This was a hit with our grilled steaks last night. A guest had requested a cherry tomato salad. I tried this one. He said it wasn't what he had in mind, but better! It's going to be one of those recipes we will be serving at many a barbeque. Glad you posted it.
In a large nonstick skillet heat vinegar, oil and garlic over moderate heat until simmering.
Add tomatoes, pepper and salt to taste.
Toss until slightly tender and heated through, 1 to 2 minutes.
Toss tomatoes with shredded basil.
Serve.