Warm Bean and Spinach Salad
katew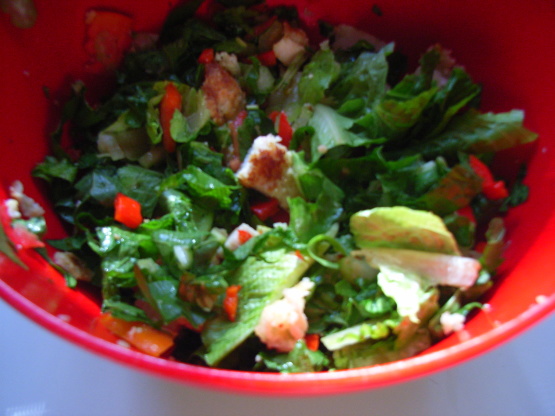 This is a twist on the usual spinach salad. It's fast and easy to prepare. You can make it more substansial by adding 3-4 cups of cooked pasta (like rotelle). I prefer to use red peppers in place of the green. Recipe comes from Betty Crocker's "Easy Meatless Dishes".
.Remove tough stems from spinach and tear into bite-sized pieces. Place in a large bowl. Add beans and set aside.
Heat dressing and bell pepper to boiling, then reduce heat. Cook uncovered, for 2 minutes, stirring occasionally. Stir in garlic powder and pepper.
Pour heated mixture over spinach and beans. Toss, then sprinkle with mozarella. Serve warm.