Walnut Crusted Trout Fillets
Prep 15 mins
Cook 10 mins

Looking for a new way to prepare your trout? Look no further! This wonderful recipe comes from the Greunke's First Street Inn Restaurant and Bon Appetite.
Directions
Using fork, stir flour, sage, salt and pepper on large plate to blend.
Whisk eggs in medium bowl.
Place walnuts on another large plate.
Sprinkle trout fillets with salt and pepper.
Dredge trout in flour mixture, then dip in eggs to coat.
Press both sides of trout in walnuts to coat.
Melt 1 TBS butter with 1 TBS oil in each of 2 heavy large skillets over medium heat.
Add 2 trout fillets to each skillet.
Cook until coating is lightly browned and trout are cooked through, about 5 minutes per side.
Transfer trout to plates.
Squeeze 1 lemon wedge over each fillet, sprinkle with parsley, and serve.
Serves 4.
Most Helpful
Lock your door and hide the key. Not a fish dish you'd be too willing to share. Made for Best of 2009.

Originally rated on 1/19/09 - This recipe made it into my book#266453. FANTASTIC fish recipe. I prepared exactly as directed and it was perfect. Make sure to chop or pound your walnuts so there are no big pcs. The fish was tender, flavorful and the crust was soooooooooooooooooooooooo good - crispy and full of that walnut flavor. I was worried that the taste of sage would be too much but it wasn't at all. I wish I could give this recipe 10 stars!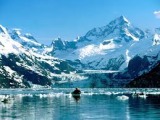 Great flavor! I used candied walnuts and it added a bit of sweetness that my guests and I really enjoyed. I think I had the oil heated too high, as it was smoking and I definitely ended with a blackened version, but it was great!