Pamela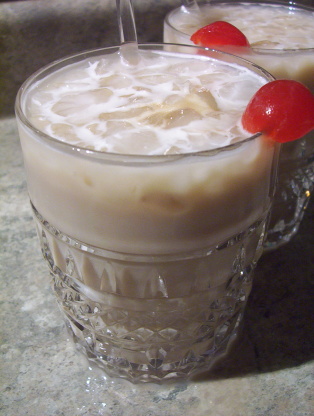 A creamy smooth drink that goes down way too easily.
1⁄2 fluid ounce vodka

1

fluid ounce Kahlua
1 1⁄2 cups milk

2

fluid ounces Coke or 2 fluid ounces Pepsi
In a tall glass,pour alcohol over a few cubes.
Add milk and stir.
Slowly add the cola and gently mix.