Vietnamese Golden Chicken Wings
Prep 2 hrs 30 mins
Cook 45 mins

Posting for ZWT6 Asia region. Recipe is from allrecipes.com/Asia. Prep time includes 2 hour marinate time.
Directions
Place the chicken wings, garlic and onion into a large bowl. Pour in soy sauce, fish sauce, lemon juice and sesame oil. Season with salt, pepper, garlic powder, and sugar; toss together until well coated. Cover and refrigerate 2 hours to overnight.
Preheat oven to 400°F Line a 9 x 13 baking dish with aluminum foil.
Remove wings from marinade, reserving extra marinade. Arrange wings in a single layer over bottom of prepared dish. Bake in preheated oven, turning once and brushing with reserved marinade, until deep, golden brown and meat juices run clear, approximately 30 - 45 minutes.
Most Helpful
We thoroughly enjoyed this tonight for dinner - I scaled this back to use 12 chicken wings which had a total weight of 1.2k (with tips) and they were cooked to perfection in 50 minutes at 175C fan forced. Thank you Papa D, made for Photo Tag.

Great chicken wings. We really enjoyed the flavors as a change of pace from our usual hot wings. These are very flavorful and perfectly cooked.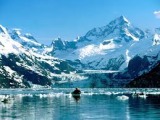 These were absolutely delicious, and a nice change of pace from typical wing recipes. I made this exactly as posted, but doubled the recipe for 24 wings. They baked for 45 minutes, then I ran them under the broiler for a quick second to crisp them up a bit. Unique flavors that were a big hit. Made in memory of Papa D.