Ultimate Blue Frozen Margarita
Boomette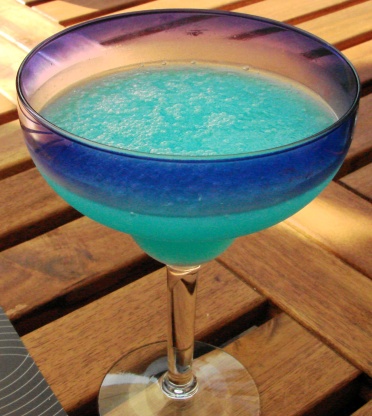 from the latest copy of Redbook in an ad for Oster blenders. I haven't tried this yet but it sounds refreshing.
Put ice in the blender.
Then put the remaining ingredients, in the order listed, over the ice.
Blend on high for a few seconds.
Pour into margarita glasses.
Serve immediately.