These roll ups can be served cold. Assemble according to directions, serve immediately. Can also be refrigerated until ready to serve. From Kraft Food and Family Magazine.
Directions
Mix tuna, cheese, mayo, celery and relish.
Spread mixture evenly onto two tortillas.
Roll up tortillas.
Place tortillas seam side down on microwavable plate.
Microwave on high 20 seconds or until cheese melts.
Reviews
Most Helpful
Very easy and tasty! I made these for lunch today. I'd been up all night packing for my employer and I didn't have alot of energy to do much and these fit the bill perfectly. Mine took about 40 seconds in the microwave. Yummy!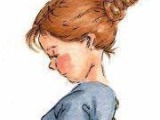 I made this recipe to eat on the road, so we had these cold. I also added some shredded lettuce before rolling up the tortillas. We really enjoyed these.

Tasty, quick and a little something different for lunch. I used what I had on hand: multigrain tortillas and a mixture of jack and cheddar. Thanks for sharing the recipe!