Tuna Stuffed Deviled Eggs!
Glutton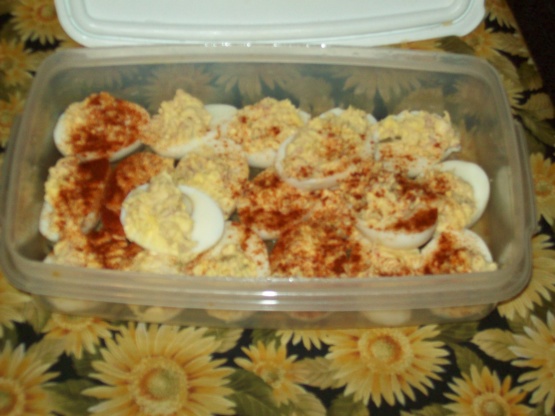 Here is a different twist on your deviled eggs. Try these at your next party! They will be a hit! 8)

Actually, these were pretty good. I had to quadruple the recipe for an office potluck lunch for tomorrow (11/3); I couldn't help but to eat a couple. This could be a good low-carb alternative to a regular tuna sandwich. I added extra sweet relish and a bit of horseradish. I'll PM you with the results, Ocean-Ivy, thanks.
Slice the hard boiled eggs in half.
Remove the yolks and mash yolk with mayonnaise.
Add other ingredients in; mix together well.
Stuff the egg white "boats" with the mixture.