Ms B.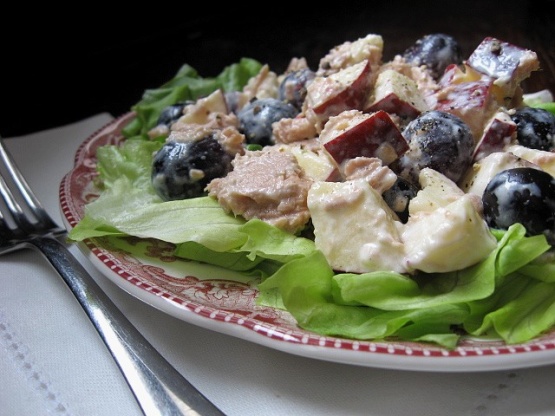 This a wonderful, light salad. We often eat it as a complete meal in the summer. I like trying to vary the color by using different varieties of lettuce, apples and grapes.

Top Review by Ms B.
This was lunch today. I used Red Delicious apples, Black grapes, and Butter Lettuce. I prefer real mayo to Miracle Whip and used much less than 2/3 of a cup. I also didn't toss the greens with the dressing, as I thought it would be too heavy and weigh the salad down. I couldn't keep the pepper mill away to finish the salad.
Toss together apples, lettuce, tuna, and grapes.
Set aside.
Combine Miracle Whip, lemon juice, and salt.
Toss dressing with tuna mixture.