ladypit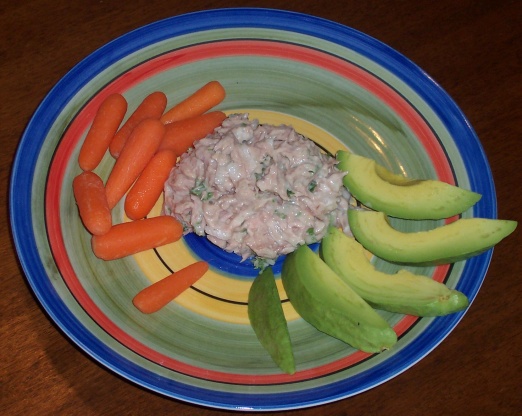 Found this recipe somewhere on internet. It makes a very moist, succulent tasting salad which can be served on a bed of lettuce or as a sandwich. Great for a warm summer afternoon lunch.

Nice tuna salad. A lot more work then my traditional "open cans, dump in" method, but more tasty too! I used all fat free mayo and left out the celery as I didn't have any. I do think the banana pepper rings would have been a nice addition but I did not have any. I served this with avocado and baby carrots and it was a good lunch. My only thing is that I thought it had way too much mayo for my taste. I'll probably cut it in half next time. Thanks for a nice lunch treat!
Combine all the ingredients.
Salt and pepper to taste.
Mix ingredients well and sprinkle with paprika to give it some color.