True Believer Tomato Sauce
gailanng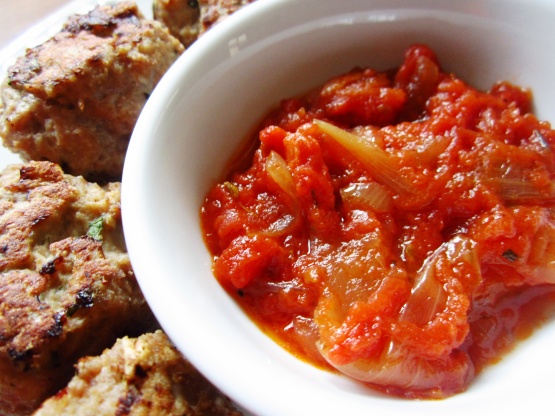 This recipe comes from the Nicholas Sparks Book called True Believer. It has only three ingredients and my husband absolutely loves it!

This is the best sauce ever and I use it all the time. The family just loves it.
In a large pot, pour both cans of tomatoes and heat.
Add the whole stick of butter.
As the butter starts to melt, add the onions.
Stir and bring to a boil then set the heat to low.
Cook for 1 1/2 hours.
Serving suggestion: Pour over linguini and top with fresh grated Parmesan cheese.