Trouble Free White Chocolate Mini-Trifle
Prep 20 mins
Cook 20 mins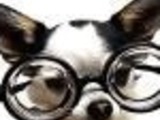 This is a dessert to knock their socks off when you really have no time to fuss. All you need are some pretty basic pantry items and about 20 minutes.
Directions
Peel the two oranges, removing all white pith.
Slice them into rounds.
Place the orange juice and the white sugar in a saucepan, bring to a boil and cook till syrupy.
Stir in the orange slices and get them well coated.
Break the chocolate into small pieces and melt it either in the micro wave or over simmering water on the stove--but reserve a bit of chocolate for garnishing the desserts.
Slice the pound cake into 1/2" thick rectangles. You should have 16.
Brush eight of the rectangles generously with the grand marnier.
Pour the melted chocolate evenly over the eight slices of cake.
Distribute half the orange slices over the cake.
Top with another slice of cake and cover that with whipped cream.
Meanwhile, whizz the brown sugar and the cinnamon in a coffee grinder or mini processor (or a mortar and pestle).
Place each mini trifle on a serving plate.
Garnish the plate with the remaining orange slices and some chocolate curls and sprinkle the brown sugar/cinnamon mixture decoratively over the plates.
If you have time and want to be fancier, put the whipped cream in a pastry bag and pipe it on--but just slathered whipped cream looks lovely.
Most Helpful
I made this as one of our Christmas desserts, it was easy to assemble and tasted great. I used Lindt chocolate. Thanks for sharing.

Reviewed for RSC # 9. 10 stars ! Rush now and buy oranges and plain cake ! Ouch this was so georgous it was painful to look at the last slice and not go crazy finding a fork quick enough… Please DO increase the orange juice sauce and drizzle it over not only the bottom slice of cake but the top one too… DO increase the amount of oranges and layer them everywhere, in the middle on the top… drizzle that white chocolate heavily over the cake make the layers and then beat off the competition and enjoy ! I made this as individual serves as suggested but would love to try this also as a large party dessert in a long shallow dish because I think it would work really well indeed. Please see my rating system: 5 stars for a decadent recipe where if you have to go the whole hog on calories and treats, do it in style with something like this! It was easy to put together and gone too fast ! Sadly for my waistline and gladly for my taste buds I will be making this again ! Thanks!!! Edited to add: I have now made this as a large dessert trifle.. I increased the orange juice mix and added more oranges... the juice looked like a lot at first but almost all of it soaked into the cake, Yum! It was a very popular dessert and I will be making this again! Thanks!

This was great. Reminded me of one of those Chocolate covered oranges! Great idea and very creative with use of ingredients! Made a beautiful presentation as well. Good Luck Chef... ~V