Tomato & Mozzarella Caprese - Official Recipe - Olive Garden
megs_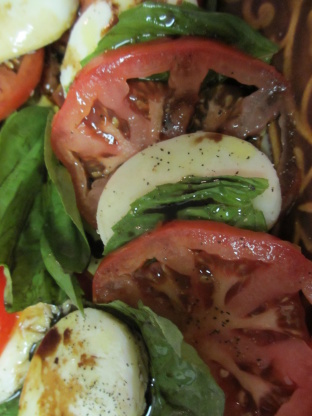 This is a great starter to any meal.
Arrange sliced tomatoes on a large platter.
Place one basil leaf on top of each tomato slice.
Place one slice of mozzarella on top of each basil leaf.
Spring oregano, salt and black pepper on cheese and drizzle with extra-virgin olive oil. Finish with drizzle of balsamic vinegar.