JustJanS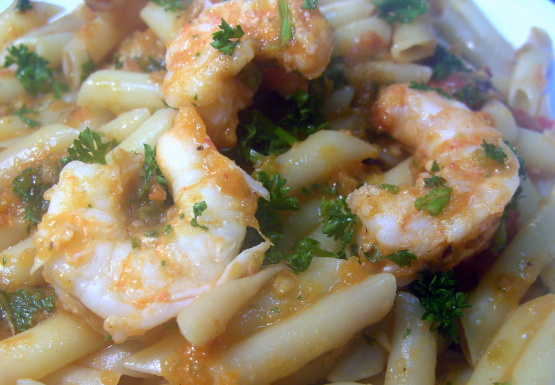 Delicious and simple, especially if you make the gazpacho a few hours before. I made a half recipe of it and used all that half recipe in the sauce. I upped the tabasco (maybe almost a teaspoon) and thought that was perfect for us. I will definately make this again thanks Boomette!
In a large saucepan with salted boiling water, cook pasta until al dente. Drain and set aside.
In a large skillet, brown shrimps in the olive oil. Add salt and pepper. Add gazpacho and cooked pasta. Reheat while stirring to coat the pasta and add the tomato, parsley and tabasco. Adjust seasoning.