Tip's Spanakopita (Spinach Pie)
Prep 30 mins
Cook 45 mins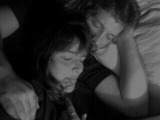 If you don't like spinach, think again! I got this recipe from a Greek internet friend back in the early 90's who owns a diner out in Long Island. I made it a bit healthier by using non-stick cooking spray. Love spanakopita? try Spanakopita Breakfast Eggs :)
Directions
Preheat oven to 325°F In a saute' pan sprayed with non-stick cooking spray. Saute the onions until golden in color. Add scallions and sauté 2-3 minutes. Add the parsley, dill, salt & pepper. Stir in spinach. Blend thoroughly. Remove from heat and cool before proceeding further.
Place cooled spinach mixture in electric mixing bowl using the paddle (or large bowl if mixer is unavailable). On low speed, add eggs, one at a time. Add feta, and cream cheese (in chunks).Mix well, but do not over mix.
Carefully unroll phyllo sheets. Place 9x13x2 casserole dish over phyllo and using sharp knife, cut phyllo to fit pan. Grease bottom and sides of casserole pan with non-stick cooking spray.
Place 8-10 sheets of phyllo, one sheet at a time on bottom of pan, spraying each sheet individually with cooking spray (while layering). Add spinach mixture, spreading out evenly over phyllo sheets. Top with remaining phyllo sheets, again, spraying each sheet with cooking spray as was done for the bottom of pan.
Brush on the melted butter over top of casserole. With a sharp pointed knife, score the top layers of phyllo into serving portions. (triangle shape is traditional). Bake at 325°F for 45 minutes. Watch phyllo for burning. Color should be a light golden brown. Remove from oven and let stand about 15 minutes before serving.
Reviews
Most Helpful
This was so good! Thanks for setting up this project during our visit, otherwise I might have been scared off by the 5 boxes of spinach. You also showed that this recipe isn't fussy about the proportions of cheeses. I guess there really is no better way to get the water out of the spinach than pressing it with your hands. Some tasks just require a little bit of patience. Thank you for this keeper!

LOVE Spanakopita; LOVED this Spanakopita. Loved the blend of cheeses and the inclusion of parsley and dill, and the fact that this was a low-fat recipe. Like KITTENCAL, I had to add garlic and I also added pine nuts as I love them with spinach and love the textural variation they provide. :) I otherwise followed the recipe exactly and wouldn't want to change a thing. Because this was so delicious, I was SO glad that I hadn't halved the recipe. We enjoyed this immensely over several nights - and for lunches. Thank you for sharing yet another super recipe. Made for PRMR.

A winner every time! Fab-U-Lous! Made with dried parsley and dill, and mixed by hand, and even using the spray butter, it didn't miss! Oh - I also added a large clove of pressed garlic cuz that's how I roll ....