Pneuma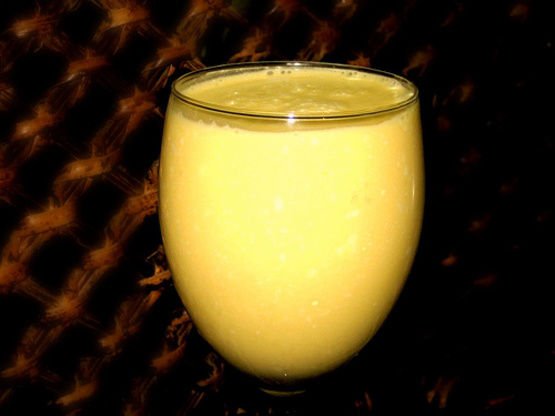 From my DD's Children's World Cookbook & Posted for ZWT-5. A very healthy, slushy fruit drink that can also be served as a dessert. Although coconut in fresh, dried or liquid form, is an important ingredient in Caribbean Cooking, this recipe does not depend on it if there is an allergy or personal preference not to use it. Enjoy!
Put mango pieces in blender & liquidize (or mash well in a bowl with a fork).
Stir the lime or lemon juice into the mango puree, mixing well.
In another bowl, whisk the cream until it starts to thicken, but not enough to form peaks. Set aside.
Stir in the yogurt & coconut milk (if using) into the mango mixture.
Gently fold the cream into the mango mixture.
Pour the fool into bowls or glasses and put them into the refrigerator to chill until serving time.
Decorate with slices of mango before serving.