The Best of Both Worlds Salad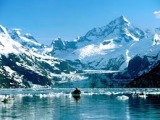 I love the combination of grapefruit and avocado, so I put them together in a salad! It's a nice combination of tangy and sweet and should hit the right notes on your palate. The dressing is made from a combination of Greek yogurt and pomegranate juice. I really could just eat the dressing with a spoon! I hope you enjoy this creation. It is very healthy with just a hint of naughtiness from the sugar. Enjoy! Note: I created this recipe to serve two, but amounts can be easily adjusted
Directions
Mix the dressing ingredients together until completely blended. (You may choose to add more or less of the sugar and/or pepper. The suggested amounts are how I liked it best, but make it to your liking!).
Divide the lettuce, purple cabbage, grapefruit segments and chopped avocado between two plates or salad bowls. Salt and pepper your salad to taste (or skip it altogether if you prefer!).
Drizzle the dressing over each salad and serve immediately.
Reviews
Most Helpful
Made this to accompany our sandwiches for lunch. I loved the dressing creation, and will continue to make it throughout summer. Everyone thought it pared very well with the salad. I think it would be wonderful on fruit salad as well. We also enjoyed the addition of the grapefruit in the salad...something new for all of us.
I loved the salad but the dressing just didn't do it for me. I didn't have Greek yogurt and perhaps that was the reason I didn't care for it. I ended up using a pomegranater vinaigrette and liked it much better. Thanks for sharing and good luck in the contest.
This is a really great salad, and I did use the pre shredded purple cabbage. It was creamy and tangy, just the way I liked it, and it was almost a pleasant twist from the typical coleslaw that I'm used to.