The Best French Toast Ever
I love CI, but sometimes the prep can be a little intense, in this case it is definitely worth each step. Serves 4. Published January 1, 2009. From Cook's Illustrated. For best results, choose a good challah or a firm, high-quality sandwich bread, such as Arnold Country Classics White or Pepperidge Farm Farmhouse Hearty White. Thomas' English Muffin Toasting Bread also works well. If you purchase an unsliced loaf, cut the bread into 1/2-inch-thick slices. To prevent the butter from clumping during mixing, warm the milk in a microwave or small saucepan until warm to the touch (about 80 degrees). The French toast can be cooked all at once on an electric griddle, but may take an extra 2 to 3 minutes per side. Set the griddle temperature to 350 degrees and use the entire amount of butter for cooking.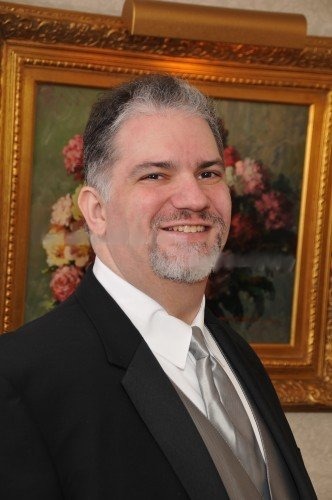 I usually love CI/ATK recipes, but I was not thrilled with this. The absence of egg white in the dip made the bread very soft with no structure, and the sugar made it far too sweet. There was also way too much of the dip mixture left over; I don't like wasting food like that. I like the idea of drying the bread in the oven, and will probably try taking away one or two of the egg whites from my usual recipe, but I won't be making this again as written.
1. Adjust oven rack to middle position and heat oven to 300 degrees. Place bread on wire rack set in rimmed baking sheet. Bake bread until almost dry throughout (center should remain slightly moist), about 16 minutes, flipping slices halfway through cooking. Remove bread from rack and let cool 5 minutes. Return baking sheet with wire rack to oven and reduce temperature to 200 degrees.
2. Whisk milk, yolks, sugar, cinnamon, 2 tablespoons melted butter, salt, and vanilla in large bowl until well blended. Transfer mixture to 13- by 9-inch baking pan.
3. Soak bread in milk mixture until saturated but not falling apart, 20 seconds per side. Using firm slotted spatula, pick up bread slice and allow excess milk mixture to drip off; repeat with remaining slices. Place soaked bread on another baking sheet or platter.
4. Heat ½ tablespoon butter in 12-inch skillet over medium-low heat. When foaming subsides, use slotted spatula to transfer 2 slices soaked bread to skillet and cook until golden brown, 3 to 4 minutes. Flip and continue to cook until second side is golden brown, 3 to 4 minutes longer. (If toast is cooking too quickly, reduce temperature slightly.) Transfer to baking sheet in oven. Wipe out skillet with paper towels. Repeat cooking with remaining bread, 2 pieces at a time, adding ½ tablespoon of butter for each batch. Serve warm, passing maple syrup separately.