lazyme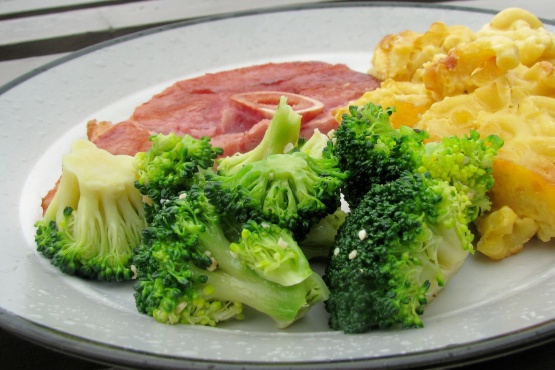 My MIL taught me to cook this way. Stir frying the broccoli is one of the best ways to cook it-- without losing any vitamins and nutrients. I have also used the method with asparagus and green beans.

I loved it but like so many others I added a few tweaks, instead of round steaks I uses ground beef, instead of thin slices I formed patties, instead if a wok I used a grill, instead of broccoli I used sliced onion and lettuce and instead of rice I used a toasted onion roll. Came out perfect. My family loved it. Definitely a keeper!
heat olive oil in frying pan, add garlic and fresh ginger (if using powdered, add after adding broccoli), sauté about one minute.
add broccoli, cover and cook till bright green and slightly tender, stirring occasionally.
Remove from pan to serving dish. Sprinkle with soy sauce and cover. serve immediately, before the broccoli wilts.