Ashley Cuoco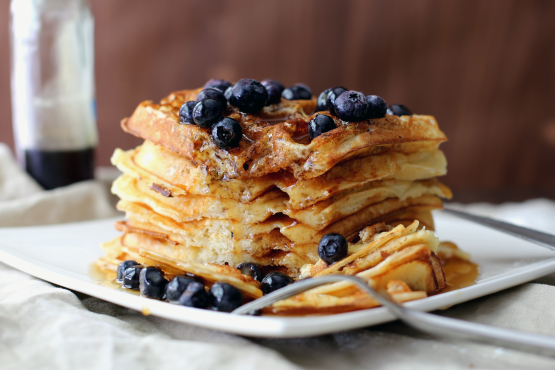 Every Sunday morning, my mom and I used to get up early and make these wonderful waffles. This recipe has been in the family for years, and I will definitly be passing it down to my children.

Yum! Fluffy waffles that are crisp on the outside and moist on the inside. I added vanilla. Thanks for a great recipe!
In a large mixing bowl, whisk together all dry ingredients.
Separate the eggs, adding the yolks to the dry ingredient mixture, and placing the whites in a small mixing bowl.
Beat whites until moderately stiff; set aside.
Add milk and melted butter to dry ingredient mixture and blend.
Fold stiff egg whites into mixture.
Ladle mixture into hot waffle iron and bake.