The Barrington Inn's Oatmeal Chocolate Chip Cookies
Nimz1466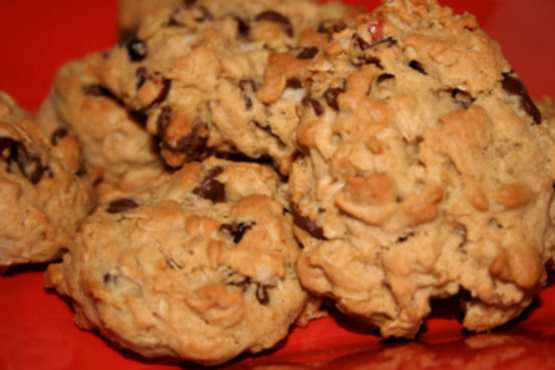 I had these cookies at the Black Walnut Inn, a B & B we stayed at this weekend. They are delicious! She also uses Ghirardeli's choc. chips.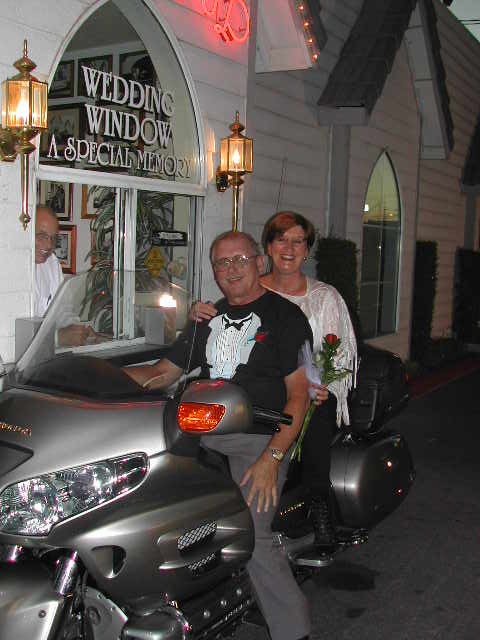 Loved the combination of the chocolate chips with cranberries, but had difficulty with the dough itself. Was only able to use about 2 1/2 cups of the oats because the dough was too stiff. Double checked all the ingredients to be sure I hadn't forgotten anything thing . . then added a couple tablespoons of water to get the right consistency. I am up in the mountains and the air is dry, so that may be part of the problem, just seems like alot of flour and oats for only one cup of butter and 2 eggs.
Heat oven to 350°F.
Beat together margarine and sugars until creamy.
Add eggs and vanilla; beat well.
Add combined flour, baking soda, cinnamon and salt; mix well.
Stir in oats, chocolate chips, cranberries and coconut.
Drop by rounded tablespoonfuls onto ungreased cookie sheet.
Bake 10-12 minutes or until golden brown.
Cool 1 minute on cookie sheet; remove to wire rack to cool completely.