Um Safia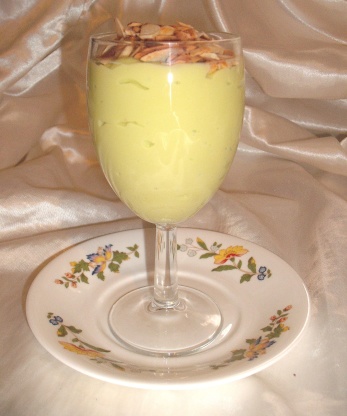 This is a delicious custard flavoured with coconut & Pandan. Pandan is also known as Screwpine or Pandanus. This custard is very simple to make & is delicious - eat on its own or as a dip for waffles etc....yum! The recipe is from 'Recipes from our Thai kitchen'.
In a mixing bowl beat the two eggs.
To get coconut cream, remove the lid from a can of coconut milk and, without stirring the contents, remove the top cream and discard the thin liquid. It should take around 1 1/2 cups of coconut milk to yield 1 1/4 cups coconut cream.
Add the coconut cream and sugar to the eggs, and whisk it together until the sugar dissolves. Pour this into a double boiler and stir it constantly until it thickens up. Then add milk, mix well, and add the pandan. Continue stirring until it thickens up then transfer to smaller bowls.
Serve with warm bread or sweet bread of your choice. We love this as a dipping for fresh waffles. Enjoy!