Geema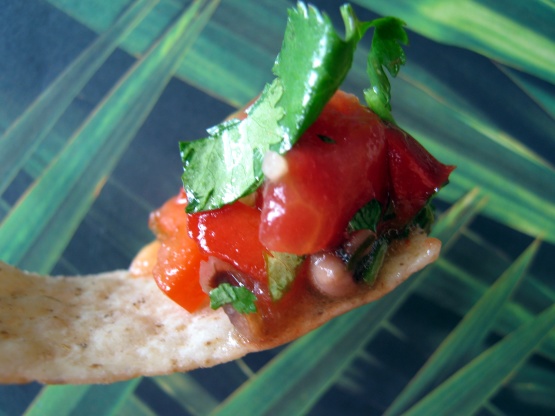 This dip/salsa is fresh, delicious and nutritious. Everyone loves it, except my SIL who has an strange bean phobia. It's one of my most requested recipes.

WOW!This is just YUMMY!I did not think I would like this recipe but,boy was I wrong!!!Wonderful Stuff,I think the cilantro makes it great!!!Just the right amount of heat from the tomatos too.
Place all ingredients in a large bowl and mix well.
Cover and place in refrigerator to marinate for a minimum of 2 hours.
It's best made the day before, but my DH has been know to eat a big bowl full right away.