loof751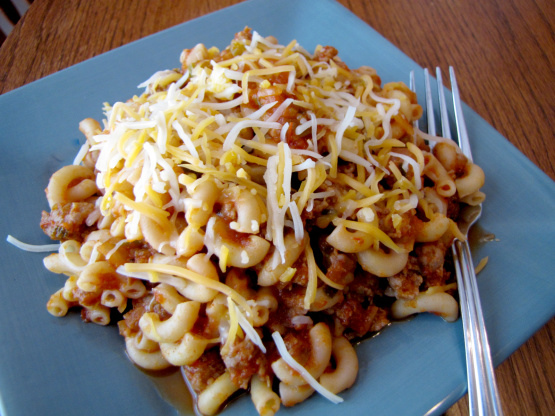 We use ground turkey products quite often. This is a recipe that I found on the Jennie-O Turkey Store site with a few changes to make this a one-dish meal. A great dish for a family with hungry teen age boys.

This is the kind of recipe I like! Even though there are only 2 of us for meals a lot of the time, I made the whole thing & froze the rest in 2 packets for future use! Loved the ease of prep here as well as the great taste! Thanks for sharing the recipe! [Made & reviewed in I Recommend recipe tag]
Crumble sausage into a large skillet, discard casings.
Add onion, garlic, chili powder, cumin and cook over medium-high heat 8 minutes, stirring occasionally.
Add tomoatoes, picante sauce, and oregano; bring to a boil.
Reduce heat and simmer 15 to 20 minutes or until thickened.
Add cooked spaghetti and stir well.
Serve with shredded cheese at table.