lazyme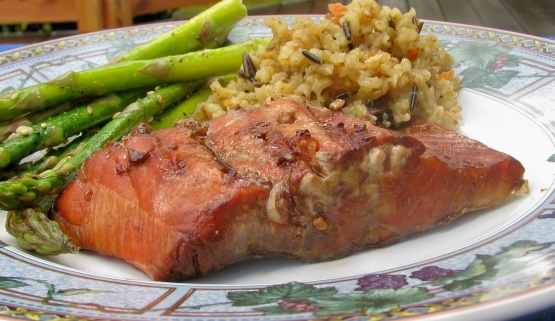 Recipe sourced from Curves recipe book. I was unsure because I don't like ginger much but - mmmmmm! Yummy! We served with stir fried yellow squash, zucchini and brown rice. I also used a little of the leftover marinade to flavour the vegetable/rice concoction as I figured it would cook any of the salmon from the marinade anyway.

Excellent marinade! The salmon soaked it up like a sponge in only a half an hour. It broiled up nicely. I will be making it again!
Mix all wet ingredients and marinate salmon for half to one hour. Grill or broil to desired doneness. Serve with vegetables/salad of your choice.