gailanng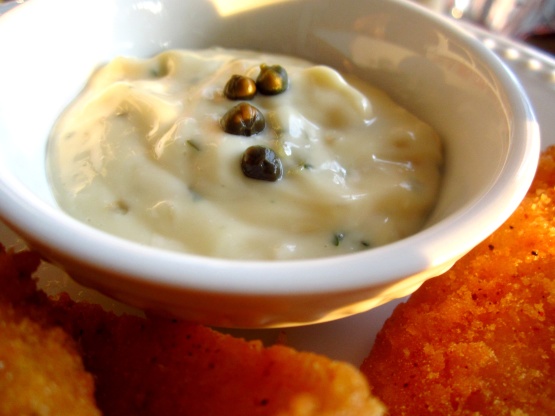 Forgot to buy tartar sauce at the store? Not to worry this is a quick and simple recipe that will keep in the fridge for up to one week. You can substitute low-fat mayo if you are counting calories.
Mix all the ingredients together adding the lemon juice last.
Store up to one week in a sealed container.
Add 1 tbsp of boiling water before sealing.