Tapas--Potato Saffron Omelet

From Gourmet magazine. Prep time does not include cooling time.
Directions
In a 12-inch non-stick skillet cook onions in 2 tablespoons oil over moderate heat, stirring occasionally, until golden, about 20 minutes. Transfer onions to a bowl and cool.
While onions are cooking, peel potatoes and cut into 1/4-inch cubes. In a saucepan of boiling salted water cook potatoes until almost tender, about 8 minutes, and drain well in a colander. Cool potatoes and add to onions. Onion and potato mixture may be made 1 day ahead and chilled, covered.
Crumble saffron threads into a small metal bowl. In a small saucepan heat broth until hot and pour over saffron. Let mixture stand until saffron is softened, about 5 minutes.
In a large bowl whisk together eggs, scallion greens, saffron mixture, and salt and pepper to taste and stir in onion and potato mixture. In skillet set over moderately high heat, heat remaining 3 tablespoons oil until hot but not smoking and add egg mixture, spreading potatoes evenly. Reduce heat to moderate and cook omelet, stirring occasionally, until eggs just begin to set, about 1 minute. Shift skillet so that 1/4 of omelet is directly over center of burner and cook 1 minute. Shift skillet 3 more times, cooking remaining fourths in same manner. Center skillet and cook omelet over low heat until almost set, about 4 minutes more.
Slide omelet, bottom side down, onto baking sheet and invert omelet back into skillet. Cook other side of omelet until golden, about 4 minutes. Slide omelet onto a platter and cool to room temperature.
Omelet may be made 1 day ahead and chilled, covered. Bring omelet to room temperature before serving.
Cut omelet into wedges.
Reviews
Most Helpful
Yum! I made everything as stated and must they they are excellent directions. I was a bit unsure about how the potato cubes would work but it was great and cut back a bit on the richness of the egg which helped highlight the saffron.

Delicious! Made as directed using pure Spanish saffron. We made individual omelettes in our 8" skillet. The saffron adds great flavor to the omelette. We served it with Barbecue Chicken and the two complimented eachother quite well. :)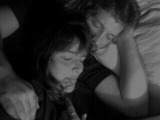 Wordeful taste! Simple things most of the times have so much taste. The caramelised onions added the great taste and the aroma of the saffron made the difference! I would have never thought saffron in an omellet. Boiling the potatoes made them so tender, great. Thanks so much BarbryT. Made it for ZWT3.