Boomette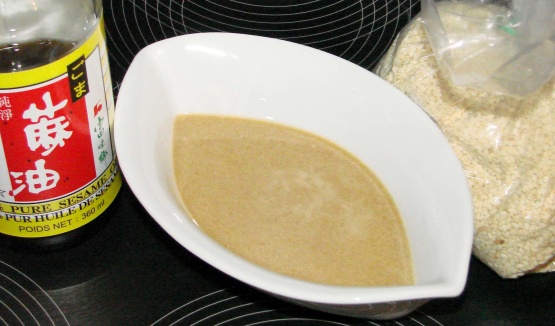 Tahini is sesame butter and used in middle eastern recipes. I've made this so many times that I could make it in my sleep. Unfortunately, I left out a very important instruction on adding the water. I've modified the instructions to address the problem with my recipe as pointed out by Anne G. in her review.
Blend sesame seeds in a blender and grind until smooth.
Add sesame oil , salt and then slowly add water while blending. You may not need all of the water, add just enough to achieve the right consistency without making it runny. I usually add a tablespoon at a time.
Continue to blend until completely smooth.
Store in the refrigerator.